Southern Oregon Weight Healthy Policies and Referrals
Patient Referral
Dear Medical Colleague, Thank you for
your referral
To make a referral, please fax the following information to:
Southern Oregon Weight Healthy
918 233 2265 (secure/HIPAA compliant)
Please include the following information:
Patient face sheet including insurance information.
Latest progress note which includes problem list and medication list.
EKG (if available)
Tel: 541 690 8231 Email: info@soweighthealthy.com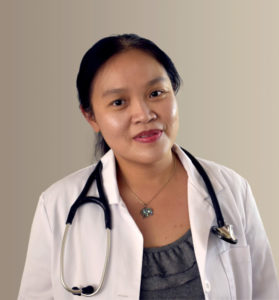 Dr. Ee Lin Wan
Patients Appropriate for Medical Weight Management Referral

Patients with BMI > 25 with co-morbid conditions (BMI > 27 to be prescribed weight loss medications).
Medical conditions include: metabolic syndrome, polycystic ovarian syndrome, hypertension, diabetes, sleep apnea, asthma, COPD, back pain, arthritis, congestive heart failure, atrial fibrillation, myocardial infarction, idiopathic intracranial hypertension, stroke, hormone disorder, urinary incontinence, gastric reflux, fatty liver disease, chronic kidney disease, hormone imbalance, chronic pain, cancer, depression.
Patients interested in comprehensive and personalized approach to weight loss meeting above criteria.
Patients with BMI > 30 without co-morbid conditions
Patients in-need for medical weight loss to optimize health conditions prior to procedures such as spine surgery, orthopedic procedures, abdominal surgery and foot surgery.
Patient interested in bariatric surgery but do not currently meet criteria (ongoing tobacco use (including nicotine patches/gum/vaping), uncontrolled diabetes/hypertension. Dr. Wan works closely with Southern Oregon Bariatrics and will make appropriate referrals when needed.
Post-bariatric surgery patients requiring ongoing support, especially if procedure is not performed by Southern Oregon Bariatrics. Dr. Wan will help with annual monitoring, weight regain and nutritional/emotional support
Patient Inquiry
Please contact us if you have questions about our services. Some insurances require referrals from your primary care physician, for this to be a covered service.
Contact Southern Oregon Weight Healthy
Tel: 541 690 8231
FAX: 918 233 2265
Email: info@soweighthealthy.com
Southern Oregon Weight Healthy Patient Policies
Privacy Policy
Southern Oregon Weight Healthy is committed to protect your medical privacy. HIPAA Notice of Privacy Practices is given to every patient/guardian. Protected medical information may be disclosed to other treating physicians/providers. Purpose of this information may be disclosed to insurance companies, to facilitate payments, prescriptions and referrals to other healthcare professionals. This permission would give the clinic a way to contact you for appointment reminders.
Your information will not be sold to outside companies without your consent. You can revoke permission at any time.
Financial Policy
Southern Oregon Weight Healthy is committed to provide the highest level of quality medical service. Conversely, it is the patient/guardian's responsibility to meet their financial obligations. Since our clinic accepts many different insurance plans, it is impossible for us to know all covered benefits, co-pays and deductibles. We are here to assist, but it is your responsibility to ensure that all services rendered are paid in full. You are responsible for portions of services not covered by insurance, including co-pays and deductibles. Please bring proof of current insurance at every clinic visit. Southern Oregon Weight Healthy accepts cash, check or credit cards for payment. Co-pays are due at the time of service.
No Show Policy
Thank you for trusting us with your medical care. When you schedule an appointment, we set aside time to provide you with the highest quality care. If you need to cancel or reschedule an appointment, please call us no later than 24 hours prior to the appointment. Here is our cancellation policy:
Any established patient who fails to show or reschedule with at least 24 hours notice will be charged a nominal fee of $25 for the first time.
Any established patient who fails to show or for the second time will be charged a no show fee of $50.
Any new patient who fails to show for their initial visit will not be rescheduled.
We understand in rare circumstances there may be unforeseen emergency. Please contact Southern Oregon Weight Healthy to consider a waiver of the above policies, which may be granted in exceptional circumstances.
Photo by Heather M. Hicks. © 2021
Location
Southern Oregon Weight Healthy
749 Golf View Drive, Suite A
c/o Creekside Family Practice
Medford, OR 97504.
Hours
Monday – Wednesday 7.30 am – 1 pm
Thursday- Friday by appointment
Sat/Sun closed